10 years for Annick Levesque, a brand from home
Here is an overview of the article of the magazine VOIR, to read the article in its full version click here ici
"I loved drawing and painting but wanted it to be useful. Annick Lévesque's creativity, her sense of detail and material - is fond of leather - guided her to men's fashion. Graduating from the Fashion School of Cégep Marie-Victorin, she worked in the clothing industry but quickly became disillusioned. "I was unhappy, watching manufacturers copy the style of big brands, taken by a lack of resources and time. It was not my place! "
With a smile on her face, she tells about how the idea of incorporating an LED light system inside her handbags came about. "I was in the locker room of a nightclub! I had noticed the traffic jam when the ladies searched for their tickets in their purses. My solution: buy a mini flashlight. They had all thought about it, but it took someone to do it! "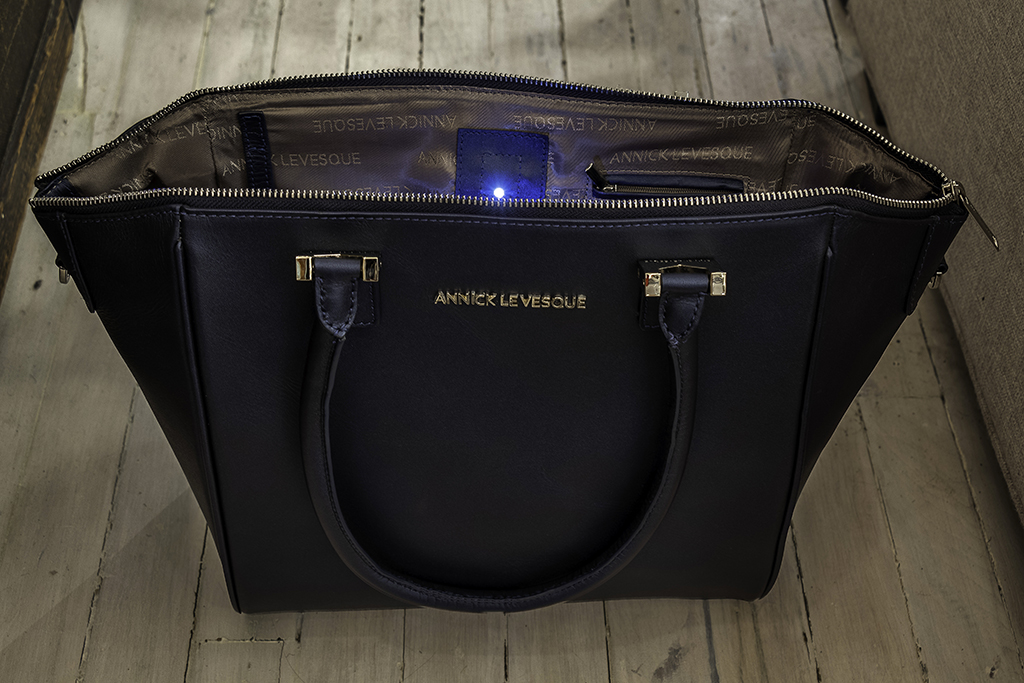 Annick's mission: to make life easier for people with chic, practical, and organized accessories to save them time. Next step: a specialization in leather goods. To reinvent the accessory with ease, she obtains financing for prototypes, then a patent, thanks to the support of specialists. Castonguay Électronique, a local supplier, is the ideal partner in this adventure.
Family first
The family spirit is felt in his creations. Her parents are in the workshop and her older sister, model Maryline Lévesque, is the face of the brand. The entrepreneur also wants to show her daughter that she must follow her dreams, a value that is deeply rooted in her.
"At the center of my life, my daughter, and my business occupies my thoughts and my heart like a child. We are far from the fairy tale: family-business reconciliation is a huge challenge!
After so many sacrifices, giving up is no longer an option 'It gives me the strength and courage to keep going. "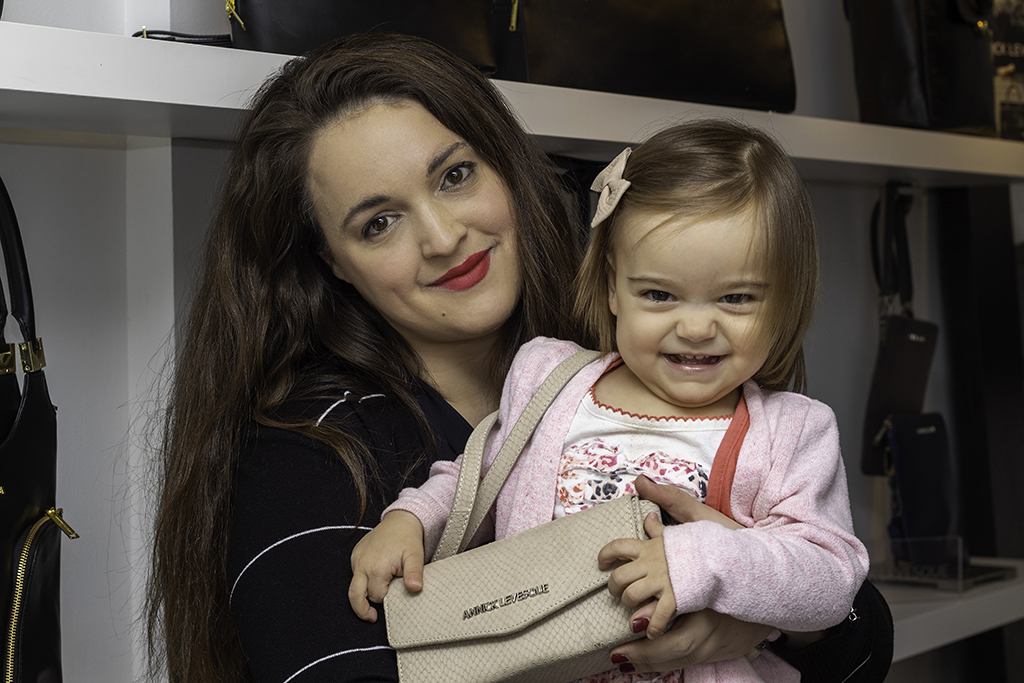 Slow fashion
Winner of the PME Montreal competition in July 2019, Annick moved her workshop-boutique to 138 Laurier Avenue West in Montreal, alongside the designers of Quebec fashion. Its concept suggests discovering new things every month: it's worth a visit! The designer perseveres in research and development with a project of chic shoes, comfortable and coordinated with the collection of bags. And for the gentlemen, a mini-collection of men's bags is coming soon!
Being aware of the phenomenon of programmed obsolescence which affects many companies, Annick relies instead on the durability of the materials and the quality of her hand-made bags, which are part of slow fashion. This is what has fascinated her about this accessory since its inception: "Bags are elegant, timeless. I wanted to create a product that doesn't necessarily follow fashion, but that survives time ".
Little worried about possible competition, the designer puts it into perspective. "Like any artisan, I try to stay authentic and in tune with who I am when making my handbags." In addition, it guarantees for life and offers free repair service for all its products. One way for it to extend the lifespan of its products as long as possible.
A bag for a good deed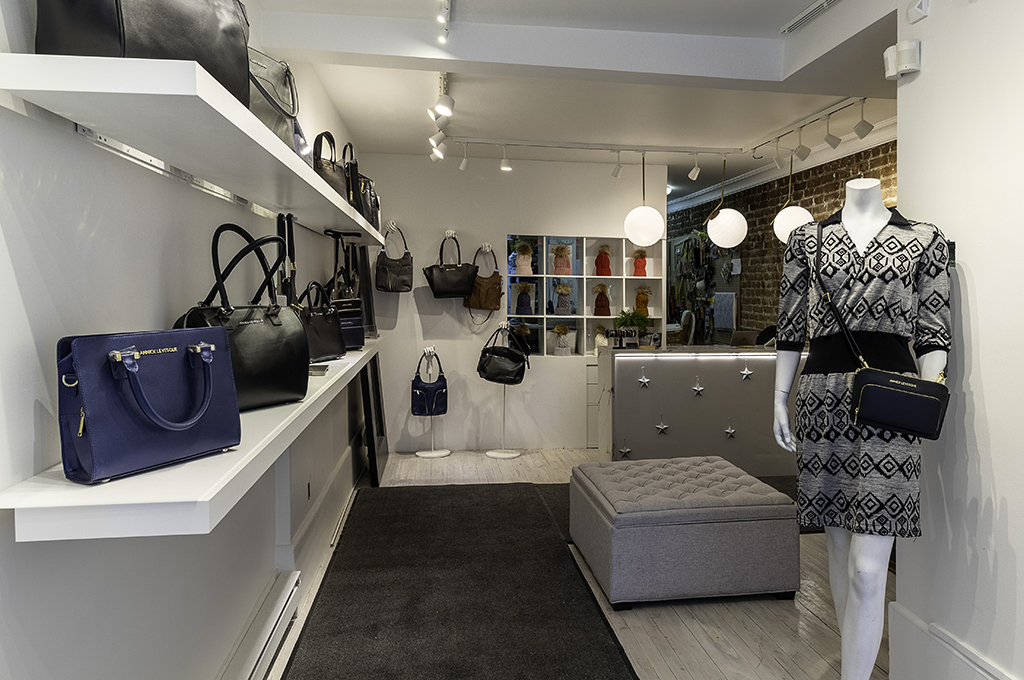 Several foundations helping women in need can count on the loyal support of Annick, but also that of customers: they can indeed bring their old models of the brand's bags to be cleaned and reconditioned. , before giving them to an organization. A good deed that gives a 10% discount on the next bag.
So many good reasons to visit this workshop-boutique or the website, which lists the points of sale throughout Quebec, a few in Ontario (Toronto). Distributors in the northeastern United States have also expressed interest in the brand. "In my youth, I dreamed of creating a brand that would go international. But I would like to start by winning the hearts of Quebecers, that they love my work; it would be a good start! », Adds the designer ...
Article form the journal VOIR, "Dans mon quartier"